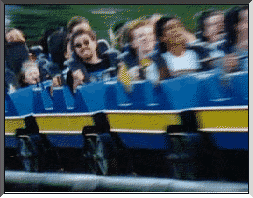 Sites I Maintain or Help Maintain
I am now working extensively as a behind the scenes programmer for MGM Internet Solutions. I am still available for freelance work, however for large projects I would prefer that you deal with me through MGM.
The recent redesign of the MGM site now relies on a number of my custom scripts to ease maintenance and updates. This includes the entire portfolio section and the list of published articles.
Although nearly all sites produced by MGM Since June of 1999 have felt my influence the following sites rely extensively on the services I provided:
I was also responsibe for the original award winning site I created for Osborn Manufacturing in Clevelnad Ohio. They have now hired a full-time designer and a full-time webmaster who have extensively remodeled the site.
And I still find time to make occasional updates to my own site which is slowly becoming less and less impressive. One of these days I really will redo this entire site, but probably not until I retire at this point!
---
Jason T. Hitesman / Student / Ohio University